Tea-Light Sets
Regular price
Sale price
$14.95 USD
Unit price
per
Sale
Sold out
These tea-light sets are mini versions of regular Dark Lantern Perfumery candles. The packs come with 2 specific tea-light candles, a pack of matches, a stone or crystal, and information on how to do your intention setting practice as well as more information about the metaphysical healing properties of the candles and crystals.
***Please note that the stones and crystals in the packs are rotated from season to season. Please read below for which set contains which crystal or stone, as well as which two candles come in each pack.
Evil Eye Set: Protection candle, Cleansing candle, Red Jasper stone.
Good Vibes Set: Grounding candle, Purification candle, Crazy Lace Agate stone.
Love Energy Set: Love & Attraction Candle, Love & Anti-Anxiety candle, Unakite stone.
Third Eye Set: Intuition candle, Calm & Clarity candle, Amethyst crystal.
Prosperity Set: Abundance candle, Money Manifestation candle, Tiger's Eye stone.
Share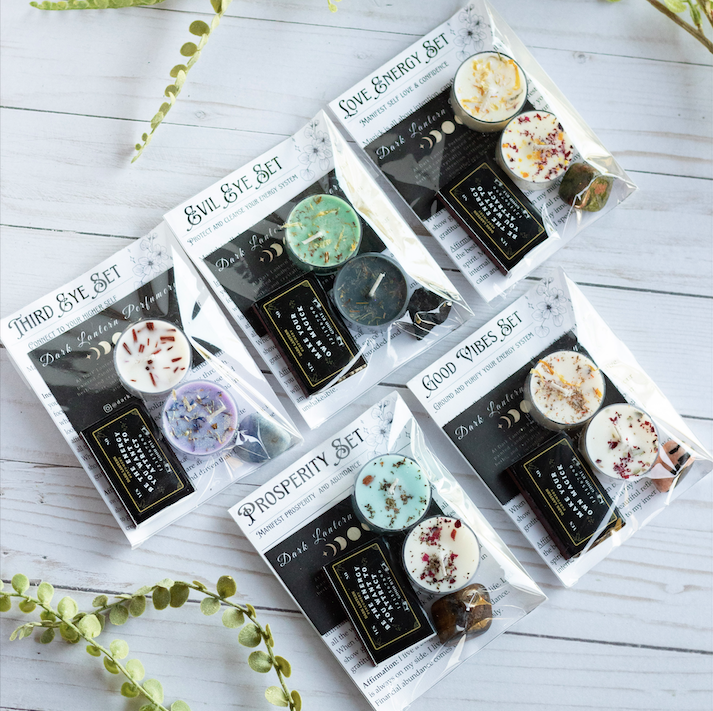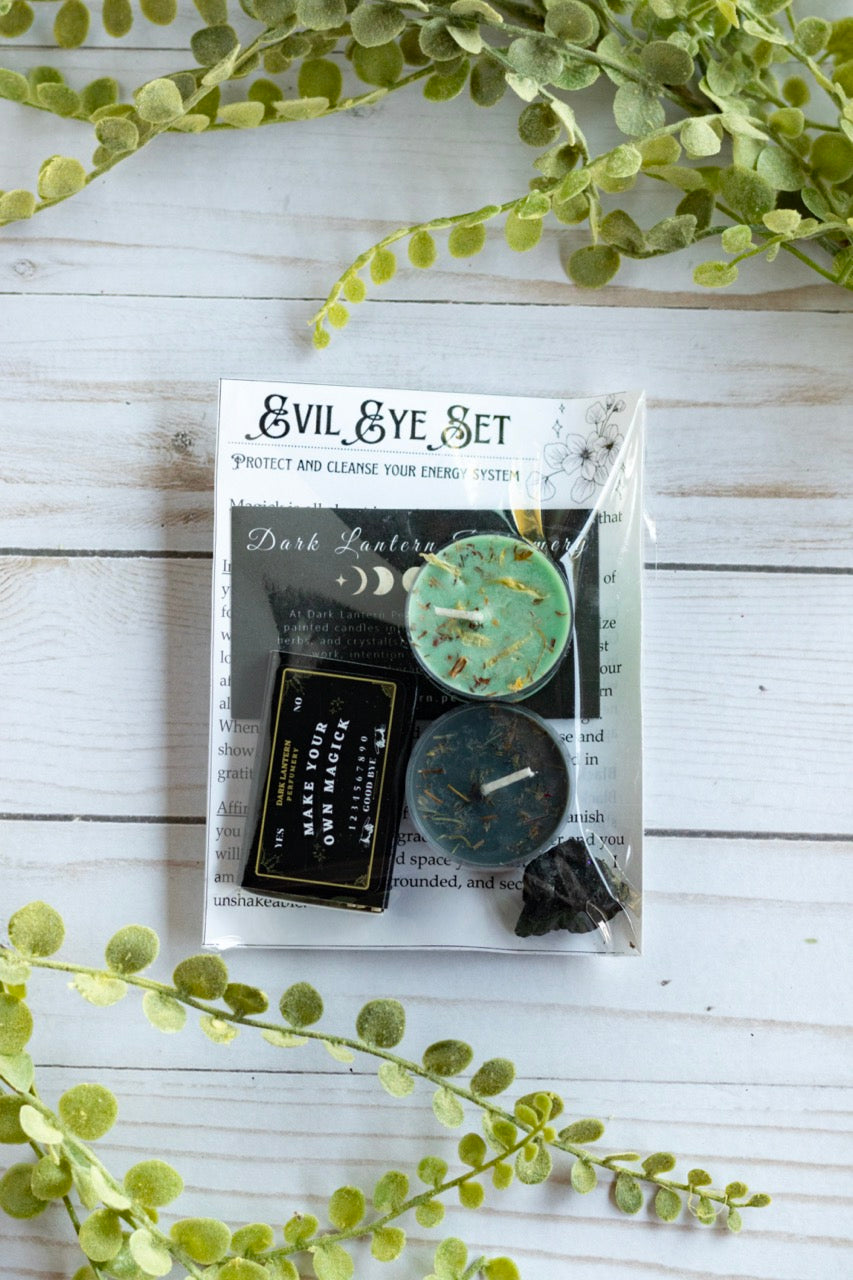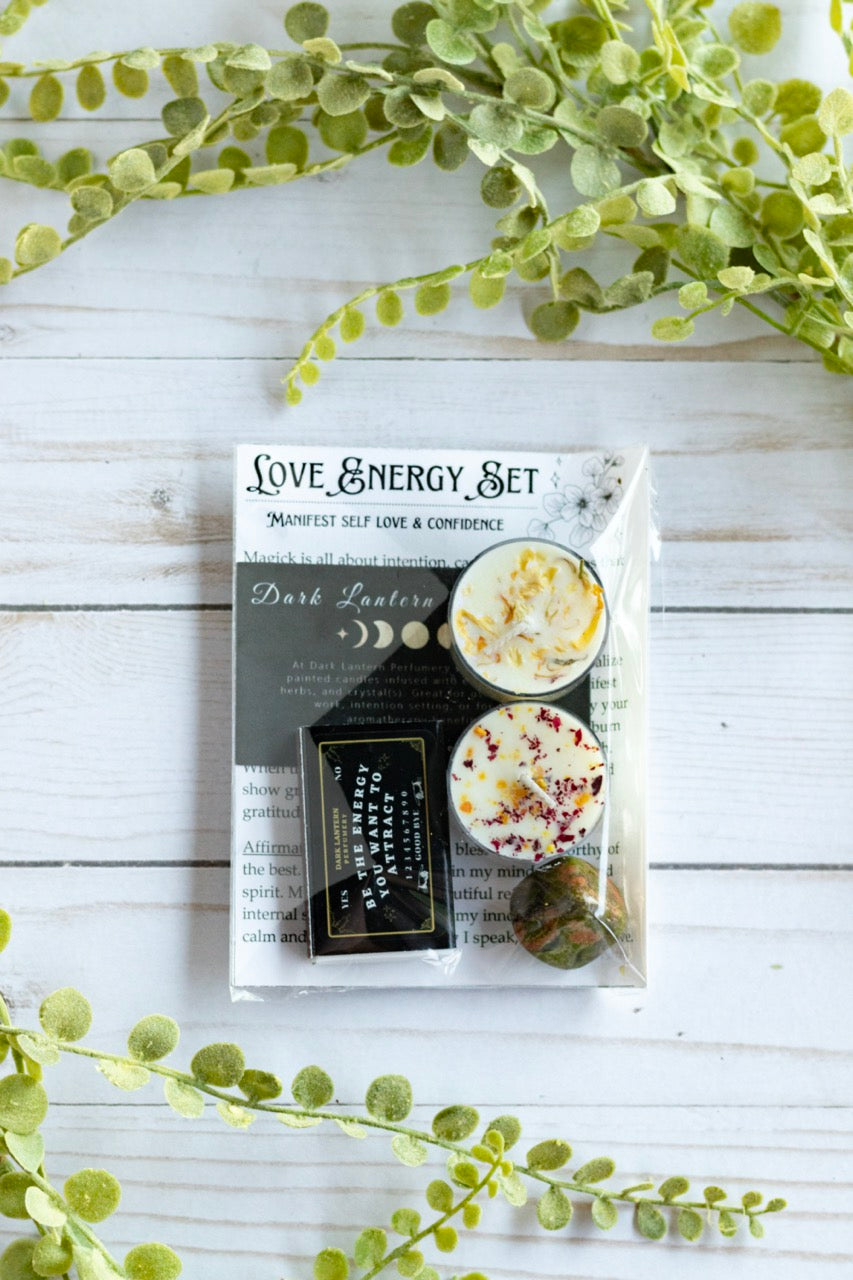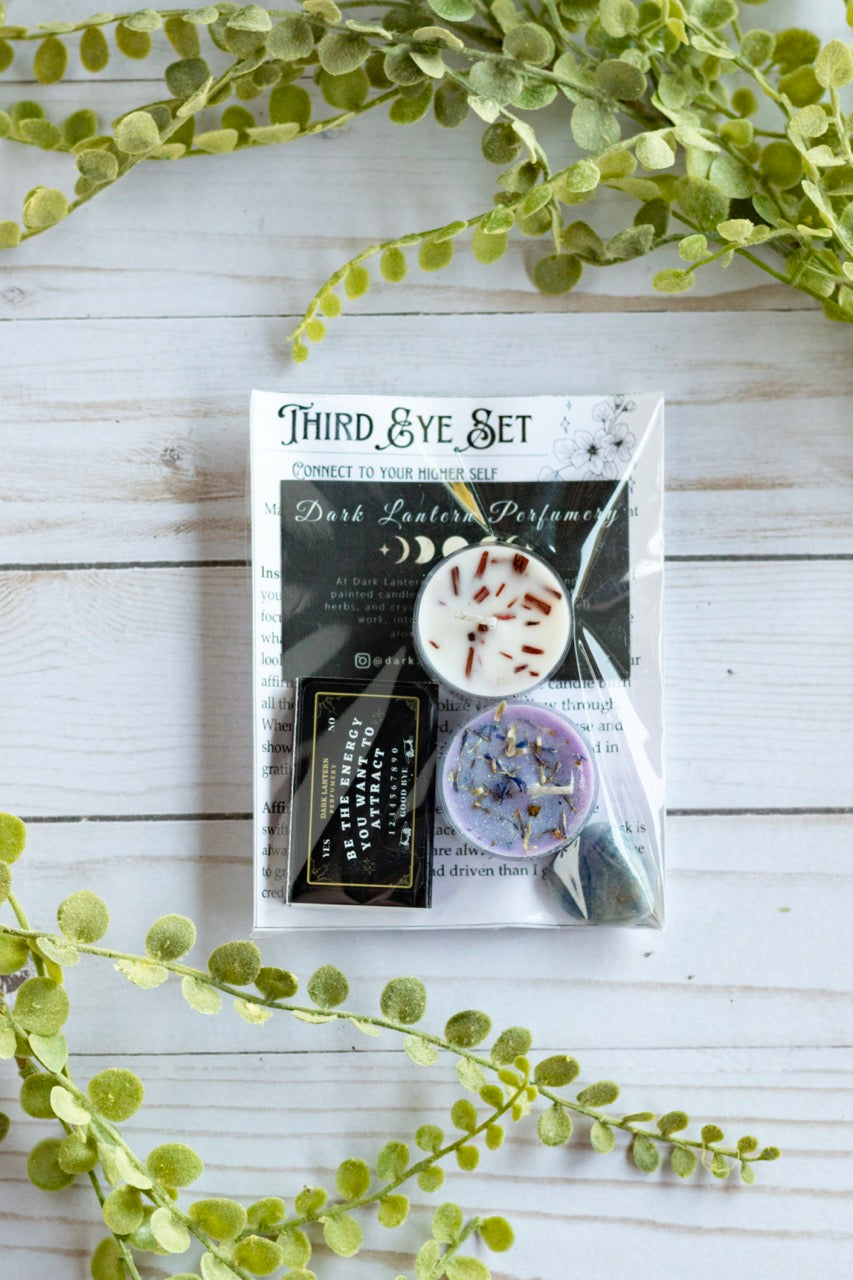 FREE SHIPPIING on orders of $75 or more!
If your order is a gift, email darklanternperfumery@gmail.com with your order number and the gift message you'd like to send with your order!