Taurus • Cedar, Patchouli, & Neroli
Regular price
Sale price
$15.95 USD
Unit price
per
Sale
Sold out
April 20 - May 20
Birthstone: Rhodonite
Taurus is symbolized by the bull, representing strength and power. Left alone, a bull will happily graze; but if it is bothered, it will charge. An amazing duality of being quietly fierce. The earthy fragrance of this candle is reminiscent of the comforting nature of a Taurus. It is infused with cedarwood essential oil which is spiritually grounding and strengthening, and it is known in aromatherapy for reducing symptoms of stress and anxiety. Perfect for the naturally down to earth Taurus. More info about the healing properties and aromatherapy benefits come with the candle.

Top notes: Neroli, Bergamot, Ozone
Middle notes: Cedar, Plum, Oakmoss
Bottom notes: Patchouli, Musk, Amber

PLEASE NOTE: All charms and crystals are selected intuitively for each candle, you may receive either a sun, moon or star charm, and the size, shape, and color of each crystal may vary. Please also note that as all candles are handmade in small batches, and that colors may vary slightly.
SM (3 oz) 15+ hour burn time
LG (10 oz) 50+ hour burn time
Share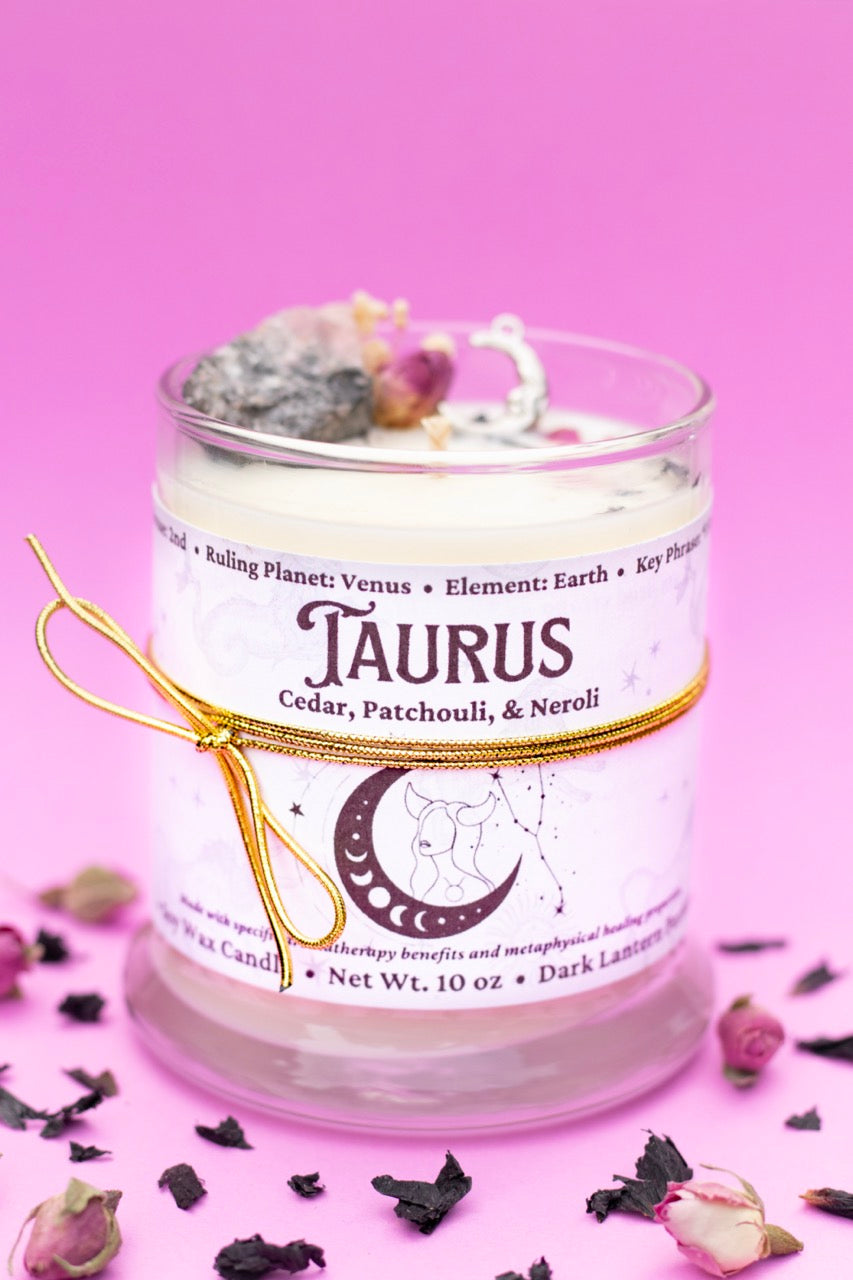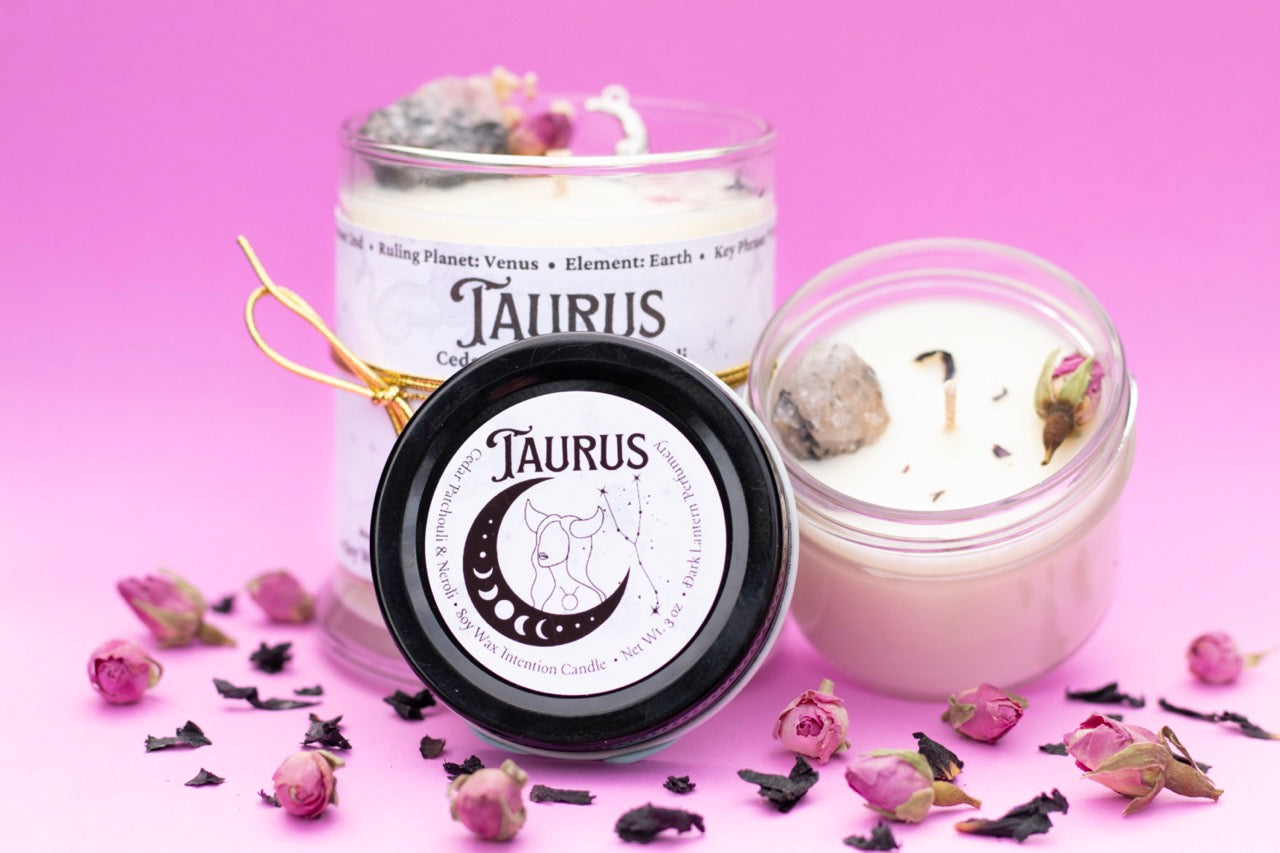 FREE SHIPPIING on orders of $75 or more!
If your order is a gift, email darklanternperfumery@gmail.com with your order number and the gift message you'd like to send with your order!