Siren's Kiss • Sweet Sea-Salt
Regular price
Sale price
$15.95 USD
Unit price
per
Sale
Sold out
Energize • Magnetize • Enhance Love Energy
Use this candle to make your energy and desires as magnetic as a siren's song. The intoxicating fragrance of this candle is reminiscent of the irresistibility of a siren. Infused with rose and lemon essential oil. Rose is known in aromatherapy to soothe feelings of stress, and is powerful when used in love drawing magick. Lemon is known in aromatherapy to refresh, energize, uplift and boost mood. Lemon essential oil contains a chemical called limonene, found in the peels of citrus fruits, which is known to energize and awaken the senses. Lemon is commonly used in magick to bring vitality to any intention, as well as making manifestations stronger and more efficient. Perfect to give your manifestations that extra boost of energy. More info about the healing properties and aromatherapy benefits come with the candle.

Top notes: Lemon, Rose, Freesia
Middle notes: Jasmine, Ozone, Sea-Salt
Bottom notes: Tonka Bean, Vanilla, Sugar

PLEASE NOTE: All stones and crystals  are selected intuitively for each candle, the size, shape, and color may vary. Please also note that as all candles are handmade in small batches, and that colors may vary slightly.
SM (3 oz) 15+ hour burn time
LG (10 oz) 50+ hour burn time
Share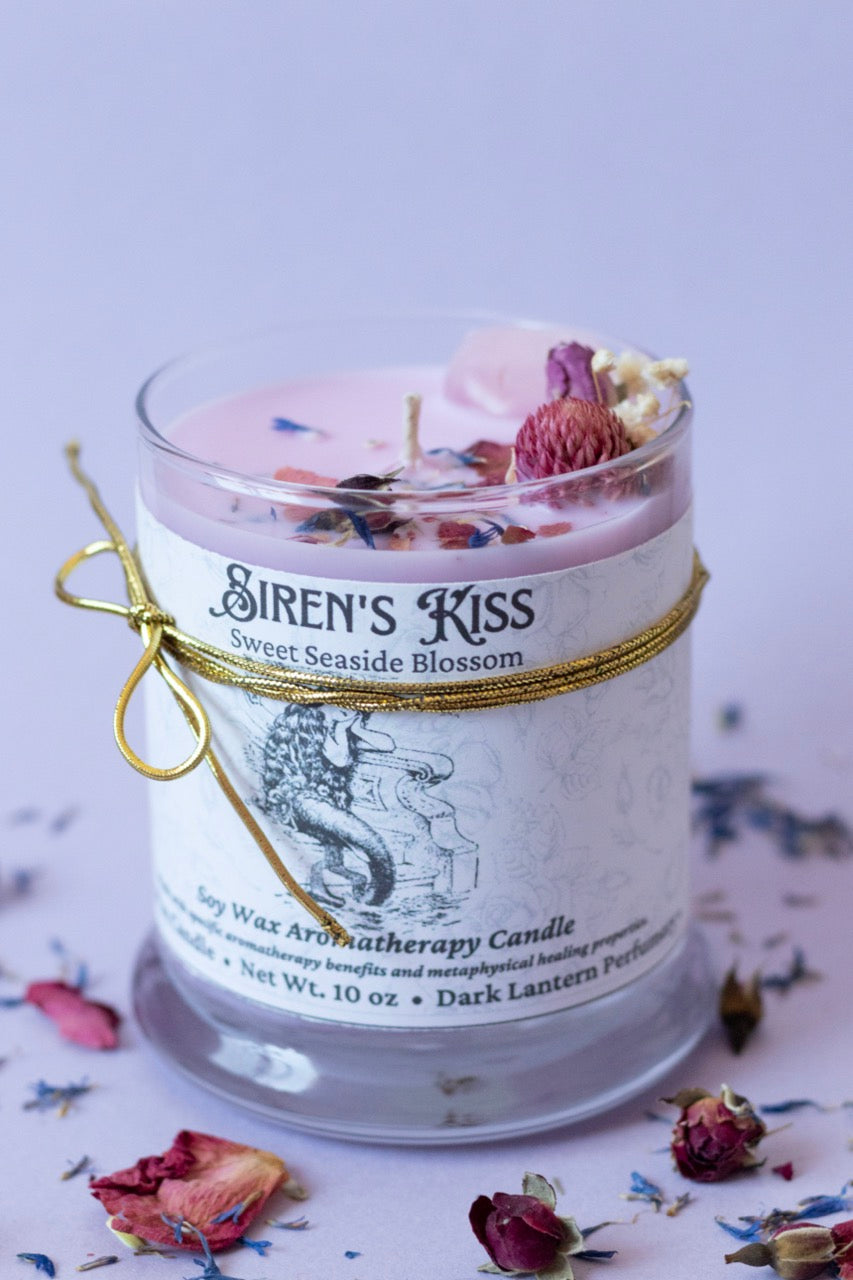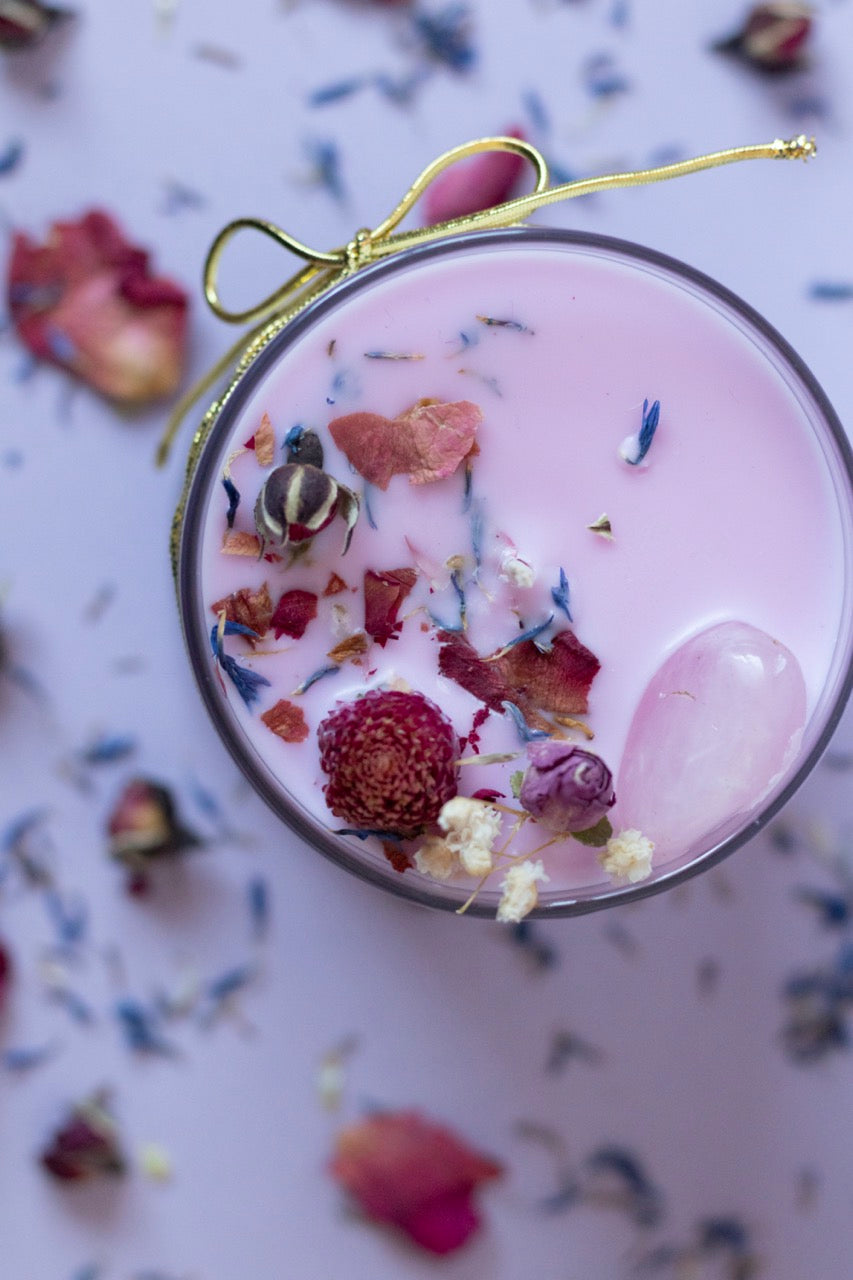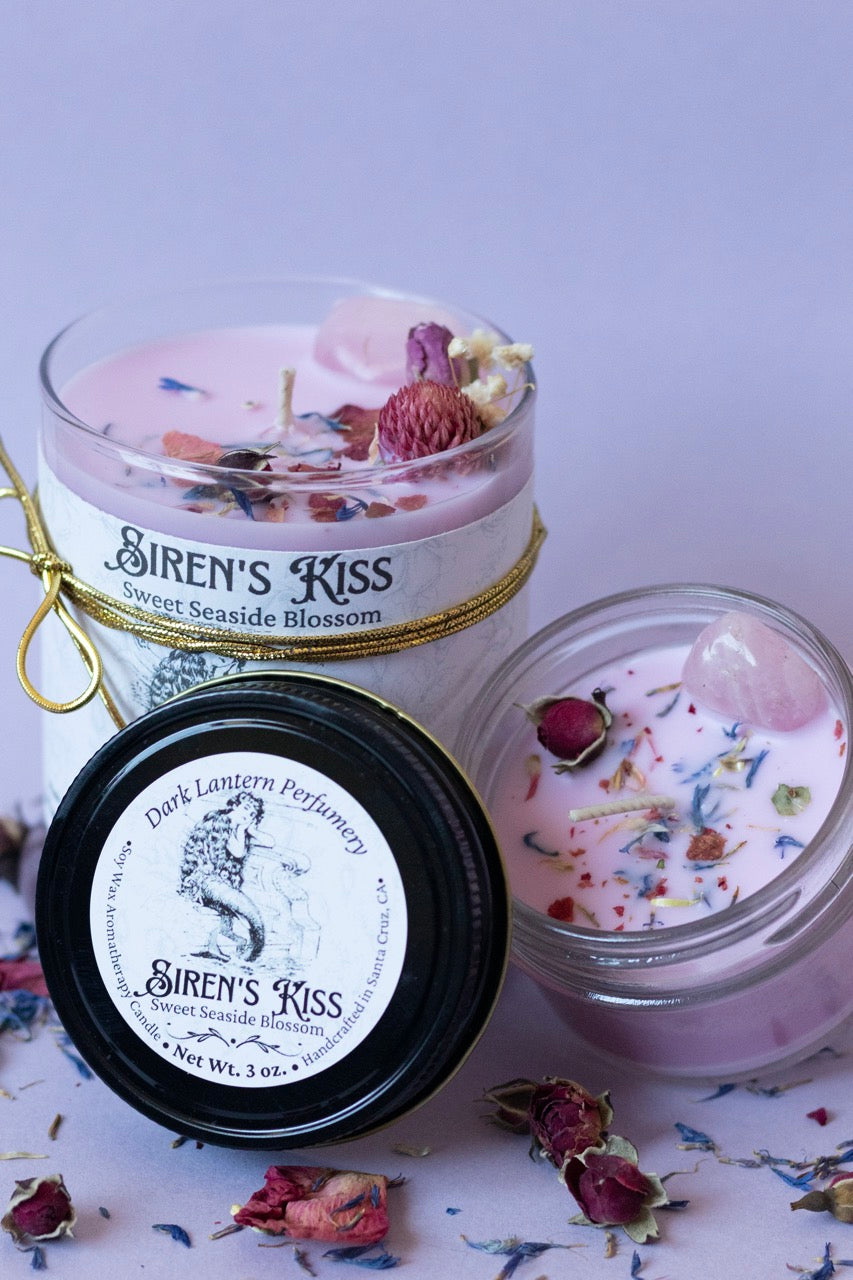 FREE SHIPPIING on orders of $75 or more!
If your order is a gift, email darklanternperfumery@gmail.com with your order number and the gift message you'd like to send with your order!