Mental Clarity • Black Violet & Vetiver
Regular price
Sale price
$12.95 USD
Unit price
per
Sale
Sold out
Focus • Clarity • Calm
This rich blend of aromatic herbs, warm amber, sweet vanilla, and florals, is surrounded by the deep notes of musk and vetiver. Vetiver essential oil is believed to have a direct effect on our subconscious mind, enhancing our dreams, our spirituality and our connection to the Divine, bridging the gap between the spiritual and the physical. Vetiver is known in aromatherapy to improve alertness and brain function. It's even a very useful essential oil to help ADHD and ADD symptoms, which typically include difficulty in concentrating, diminished focus, being easily distracted, difficulty with organization and following directions, impatience, and fidgety behavior. More info about the healing properties and aromatherapy benefits come with the candle.

Top notes: Black Cherry, Plum
Middle notes: Violet, Jasmine, Orange Blossom
Bottom notes: Amber, Veitver, Dark Musk, Vanilla

PLEASE NOTE: All stones and crystals  are selected intuitively for each candle, the size, shape, and color may vary. Please also note that as all candles are handmade in small batches, and that colors may vary slightly.
SM (3 oz) 15+ hour burn time
LG (10 oz) 50+ hour burn time
Share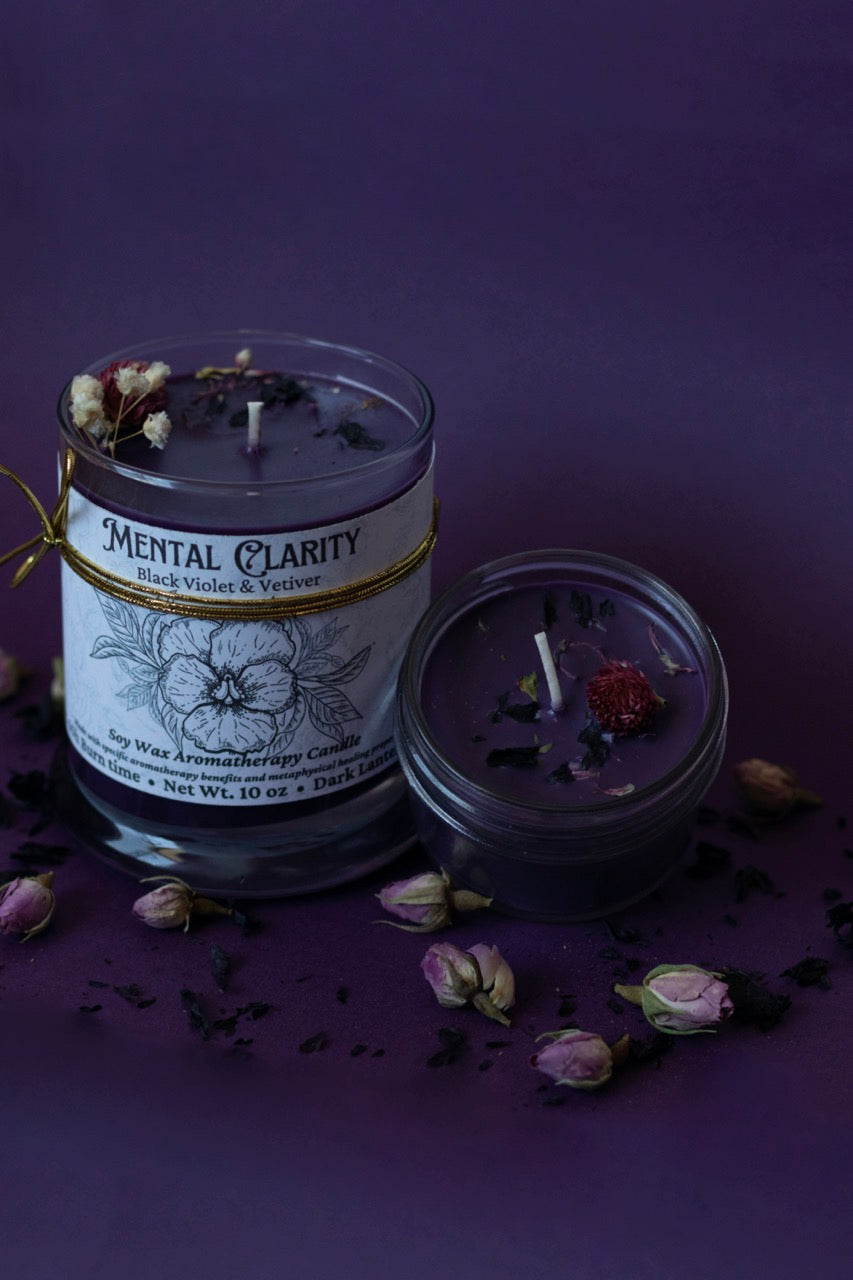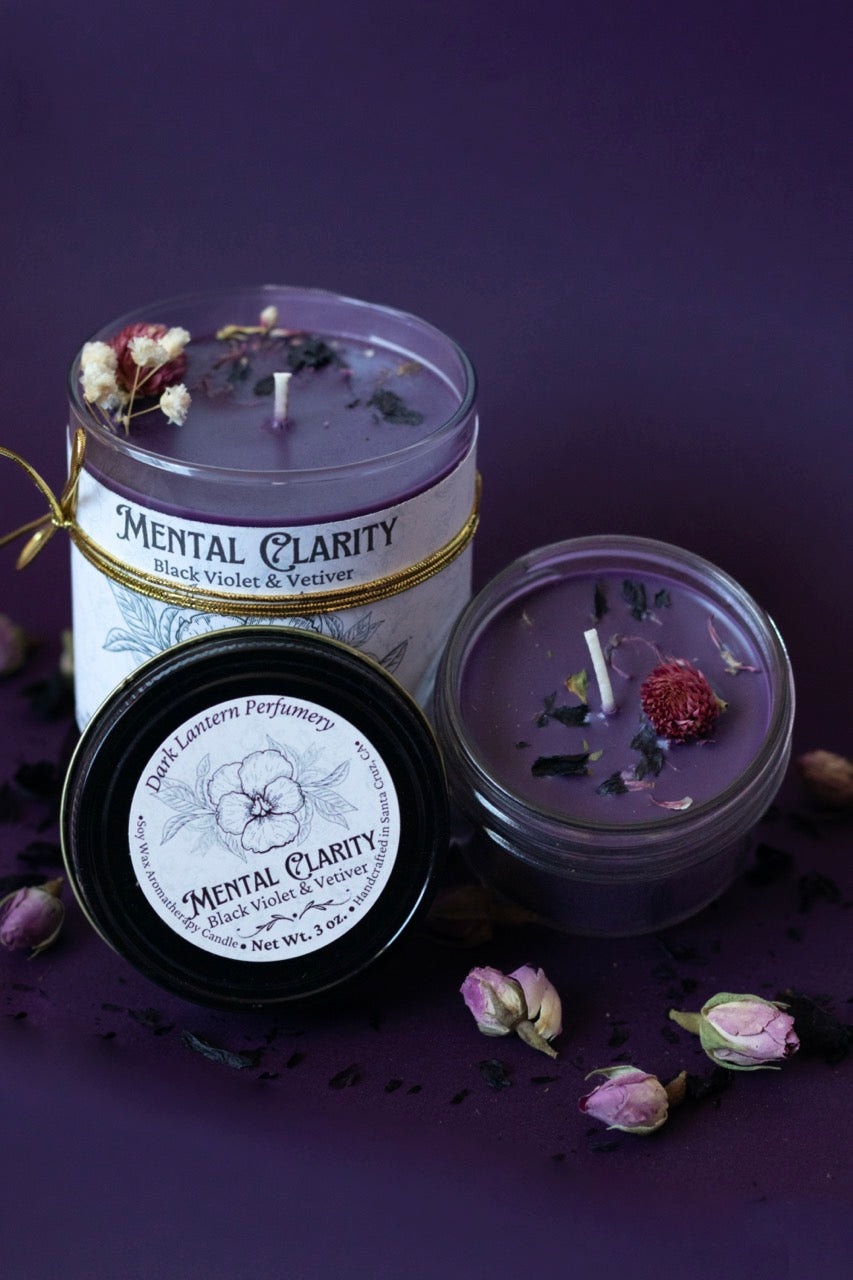 FREE SHIPPIING on orders of $75 or more!
If your order is a gift, email darklanternperfumery@gmail.com with your order number and the gift message you'd like to send with your order!