Libra • Jasmine & Apricot
Regular price
Sale price
$15.95 USD
Unit price
per
Sale
Sold out
Libra • September 23 - October 22
Birthstone: Kunzite
Libra's drive to compare and balance is represented in its symbol. The scales are a symbol of justice, equality, and harmony. Libra sees all sides of every situation, making them naturally observant and level headed, yet prone to indecisiveness. On the other hand, Libra's are the romantics of the zodiac due to their ruling planet, Venus, the planet of love, pleasures, and all things beautiful. Libra's are known to be the most charming sign of the zodiac, which is why this candle is infused with jasmine essential oil. Jasmine essential oil is known in aromatherapy for its relaxing effects. It's typically used magick for self-love or love drawing, beautification spells, and to instill confidence. More info about the healing properties and aromatherapy benefits come with the candle.
Top notes: Citrus, Pear
Middle notes: Jasmine, Honeysuckle
Bottom notes: Apricot, Wood, Violet

PLEASE NOTE: All charms and crystals are selected intuitively for each candle, you may receive either a sun, moon or star charm, and the size, shape, and color of each crystal may vary. Please also note that as all candles are handmade in small batches, and that colors may vary slightly.
SM (3 oz) 15+ hour burn time
LG (10 oz) 50+ hour burn time
Share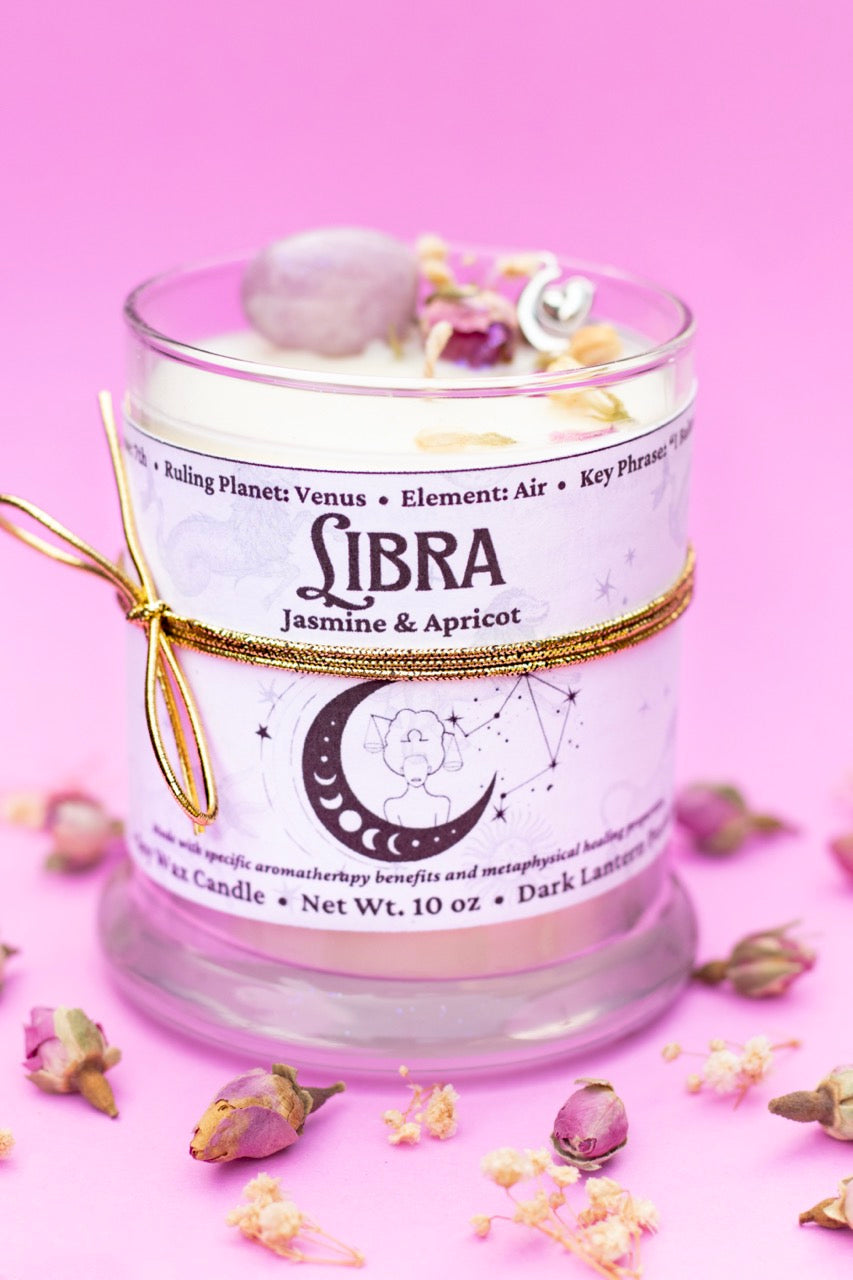 FREE SHIPPIING on orders of $75 or more!
If your order is a gift, email darklanternperfumery@gmail.com with your order number and the gift message you'd like to send with your order!